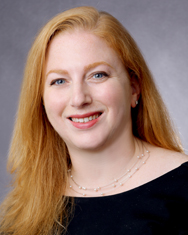 Thank you for your interest in the Plastic Surgery Residency Program at Cooper Medical School of Rowan University and Cooper University Health Care. Our goal is to train Plastic Surgeons who are competent to enter practice, yet qualified to pursue more advanced fellowship training if they desire. The program utilizes the precepts of Adult Learning by emphasizing direct experience and individual learning plans. We strive for the best balance of independence and supervision. Our smaller size allows us to be nimble in accommodating the learning needs and interests of our residents, while providing broad based, comprehensive education. Our graduates can be found in the spectrum of practice situations, including academia, private practice, and subspecialty practice.
Our residents are a valued part of our Division of Plastic Surgery and our institution. Residents will interact in a collegial atmosphere with faculty, support staff, and representatives of other services. Residents are exposed to a wide variety of problems and a very diverse patient population. Our strengths include our Level 1 Trauma Center, Combined Hand Service with Orthopedics, Cleft Lip and Palate Program, and MD Anderson Cancer Center at Cooper. Basic science and clinical research opportunities are available as well.
If you are looking for a program that offers broad clinical exposure in an atmosphere that allows close mentorship and support, we invite you to look at Cooper.
Nicole Jarrett, MD, FACS
Program Director
Plastic Surgery Residency