Available Positions: 2
(One 1st year and one 2nd year)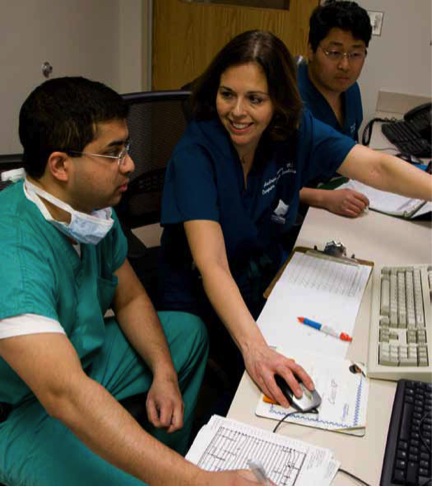 The CCEP fellowship program is a formal two-year program that provides training in clinical cardiac electrophysiology. The fellowship training will include extensive electrophysiology laboratory experience in cardiac electronic device implantation, catheter ablation, lead extraction and left atrial appendage occlusion procedures. Training will include implantation of pacemakers, ICDs and CRT devices as well as ablation of ventricular arrhythmias, supraventricular tachycardia, and atrial fibrillation using state-of-the art technology, including electroanatomic mapping. We are a high volume center that believes in a team-based approach, providing fellows the opportunity to focus on clinical and academic learning experiences with the clinical support of allied professionals on the electrophysiology team. The fellow's clinical experiences will include inpatient and outpatient clinical consultation and device follow-up. There is also extensive opportunity to participate in clinical research and scholarly activity related to various aspects of clinical cardiac electrophysiology. At the end of the program, the fellows will be board-eligible in clinical cardiac electrophysiology.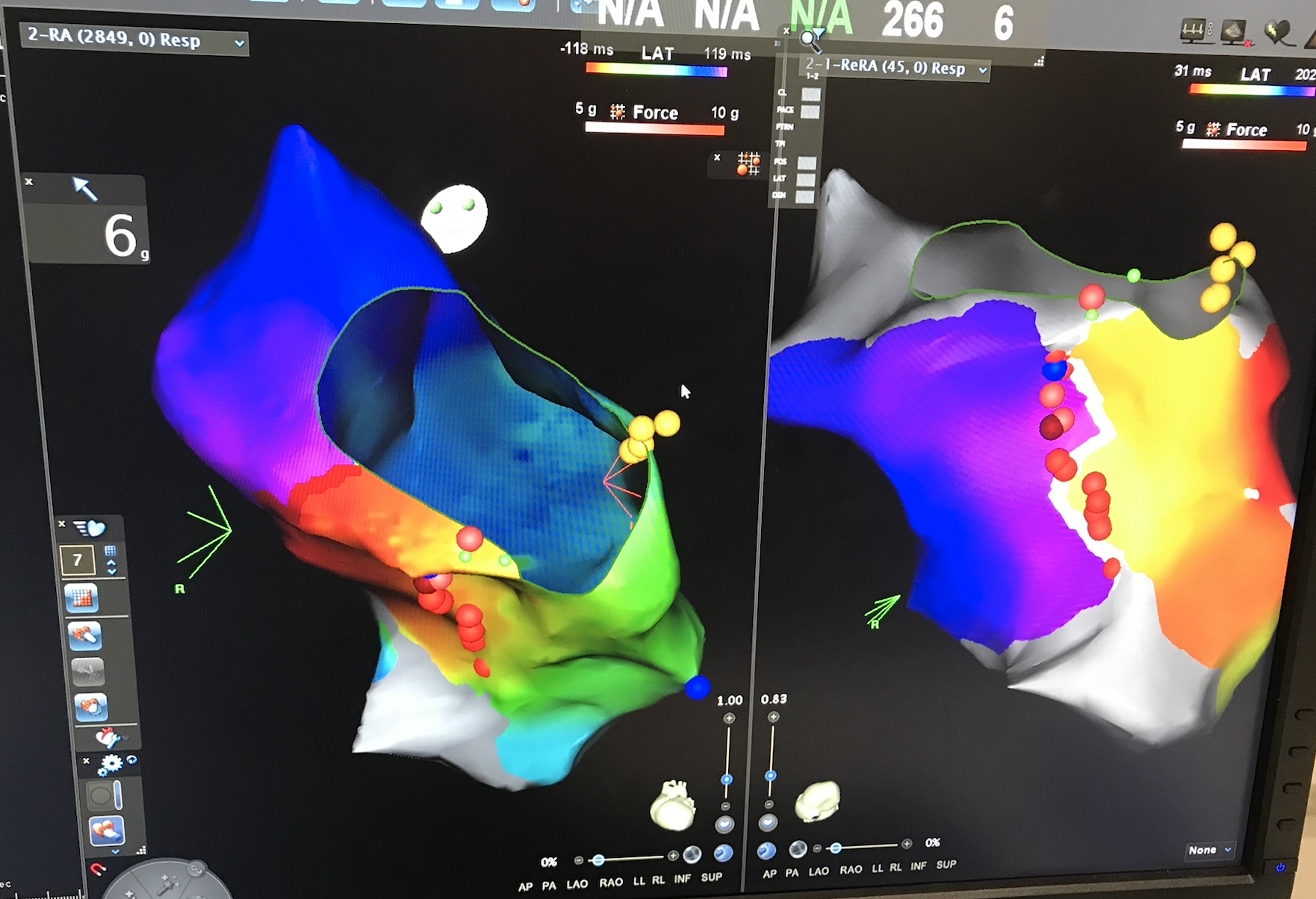 Program Aims:
To educate fellows to be excellent practitioners of clinical electrophysiology, working with a multidisciplinary EP team that delivers patient-centered care.
To train fellows to perform both standard EP procedures (CIED implantation, diagnostic studies, and simple ablation) as well as more complex EP procedures (including complex ablation, lead extraction and LAAO procedures).
To produce excellent, independent electrophysiologists who have experience with scholarly activity and develop the skill set needed to perform clinical research and become leaders in academic medicine. 
To train fellows who will deliver evidence-based care and continue a focus on life-long learning throughout their career in electrophysiology.
To assure that fellows have experience with creating a well-informed evaluation and treatment plan (including pharmacological and non-pharmacological therapy) for EP patients seen in an outpatient/ambulatory setting.