Program Leadership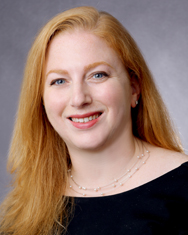 Program Director, Plastic Surgery Residency
Associate Professor of Clinical Surgery, CMSRU
About Me
Dr. Nicole Jarrett joined Cooper Plastic Surgery in 2016 and is currently Program Director of the Plastic Surgery Residency and Associate Professor of Clinical Surgery at Cooper Medical School of Rowan University. A native of New York City, she has her undergraduate degree from Harvard University and her medical degree from Weill Medical College of Cornell University. She then completed her General Surgery residency at Yale-New Haven Hospital, her Plastic Surgery residency at University of Pittsburgh Medical Center, and her Hand Surgery fellowship at University of Pittsburgh Medical Center. She is Board Certified in Plastic Surgery and General Surgery and holds a Certificate of Added Qualification in Hand Surgery.
Her main clinical interests are hand surgery and extremity reconstruction. She also has a strong interest in surgical education. She currently serves on committees for the American Society of Plastic Surgery, American Society for Surgery of the Hand, American Association for Hand Surgery, and American Council of Academic Plastic Surgeons.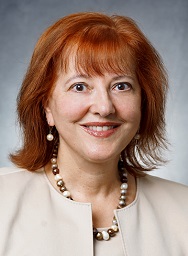 Associate Program Director, Plastic Surgery Residency
About Me
Dr. Martha Matthews has been part of the Cooper Plastic Surgery Division since 1989. She served as Division Head from 1999 to 2013, and served as Program Director of the Plastic Surgery Residency from 1999 to 2019. She is currently the Associate Program Director. In addition, she is the Chair of the Cooper Graduate Medical Education Committee and the Vice President of the Medical Staff.
Dr. Matthews is a graduate of Jefferson Medical College, and completed her General Surgery residency at Thomas Jefferson University Hospital and Plastic Surgery Residency at Eastern Virginia Graduate School of Medicine. She is certified by the American Board of Plastic Surgery. Dr. Matthews is a Professor of Surgery at Cooper Medical School of Rowan University, and is the first female Professor of Surgery at Cooper.
Her main clinical interests are in Cleft lip and palate surgery, Pediatric plastic surgery, and Cosmetic surgery. She is active in Academic Medicine and serves on many committees for a variety of Plastic Surgery organizations. She is a Senior Examiner for the American Board of Plastic Surgery.
Faculty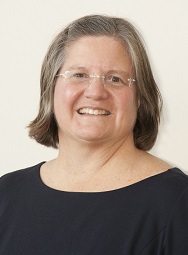 Professor of Clinical Surgery, CMSRU
About Me
A. Leilani Fahey, MD, MHA is an Professor of Clinical Surgery at Cooper Medical School of Rowan University. She received her undergraduate degree from Duke University, her medical degree from Cornell University Medical College and her Masters in Health Administration from the Mailman School of Public Health at Columbia University. She completed her plastic surgery training at Cooper University Hospital and has been an attending plastic surgeon in the Department of Surgery at Cooper Hospital since 1999. She enjoys educating residents and medical students. Dr. Fahey's practice involves many aspects of plastic surgery, particularly reconstructive and cosmetic breast surgery.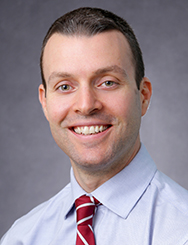 Assistant Professor of Surgery
About Me
Michael J. Franco, MD, is a south Jersey native with family roots just a few miles from Cooper University Hospital. Dr. Franco received a scholarship to attend Temple University for medical school, then went on to residency in plastic and reconstructive surgery at Washington University in St. Louis Missouri. Finding a passion for hand and peripheral nerve surgery, Dr. Franco went on to pursue further training at the University of Virginia. Now, settling down near his home town, Dr. Franco enjoys the outdoors and trips down the shore with his wife and two children.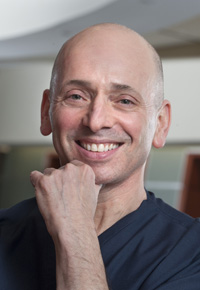 About Me
Dr. Lyle Back is originally from New York City, receiving his medical and surgical training at Rutgers Medical School, Cooper Hospital/Rowan University Medical Center, and Ohio State University Hospital. He is Board Certified by the American Board of Plastic Surgery, a Fellow of the American College of Surgeons, and a member of the American Society of Plastic Surgeons. He served as an Assistant Professor of Plastic Surgery at Temple University and St. Christopher's Hospital for Children in Philadelphia and performed reconstructive facial surgery with "Operation Smile" in Vietnam. He is a well-known, popular, "Top Doc" Cosmetic Surgeon in the South Jersey/Philadelphia area where he has been in private practice for over 25 years.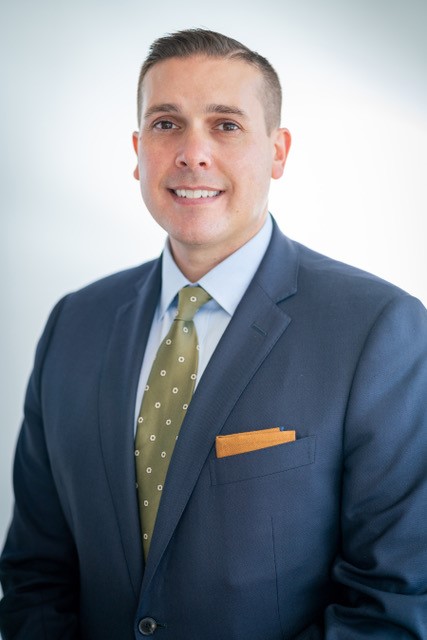 Jonathan Keith, MD FACS
About Me
Dr. Jonathan Keith joined East Coast Advanced Plastic Surgery in November 2019. Dr. Keith joined ECAPS from his career in academia where he served as Associate Professor of Surgery and Residency Program Director in the Division of Plastic and Reconstructive Surgery at Rutgers New Jersey Medical School. He is a fellowship-trained and board-certified plastic surgeon who specializes in microvascular surgery. He is a member of the World Professional Association for Transgender Health and founder of the Rutgers Center for Transgender Health.

In 2018, Dr Keith founded the first multidisciplinary clinical program for transgender patients in New Jersey. That year, Dr. Keith was the first surgeon in the state to perform a female-to-male phalloplasty for gender affirmation. He has gone on to pioneer and publish his research into novel techniques, outcomes and insurance coverage of gender affirming surgery. He has authored an editorial for USA Today and lectures nationally on the topic.

Dr. Keith completed his 7-year residency at the University of Pittsburgh, one of the oldest and most well-respected plastic surgery training programs in the nation. In 2012, he was awarded the Stephen S. Kroll Fellowship in microsurgery at the University Hospital of Gent, Belgium. He is only the fourth American to earn this distinction. During his fellowship, Dr. Keith trained under Dr. Phillip Blondeel and Dr. Stan Monstrey, world-renowned experts in microvascular breast reconstruction and gender affirmation surgery, respectively. There he gained expert experience in cutting edge techniques such as DIEP flaps for breast reconstruction, vaginoplasty and phalloplasty.

Dr. Keith earned his medical degree at the University of Pittsburgh and completed his undergraduate work at the University of Maryland. He has also participated in medical mission trips to South Africa and Vietnam. Dr. Keith's work has been published in peer-reviewed scientific journals and he values his role as surgeon and teacher of surgical principles and aesthetic ideals in reconstructive surgery.