Welcome to the Primary Care Track at Cooper!
Our Primary Care track was created in 2011 and has grown to five residents per class.* We are a tight-knit community focusing on providing culturally competent, cost-conscious, evidence based primary care to diverse populations. While we are lucky to have a "program within a program," the PC track is also fully integrated within the larger Internal Medicine program. This provides support and mentorship from all of Program Leadership and co-residents.
The structure of our program is a 4+2 model that tracks with the categorical track so residents travel with their peers throughout residency. The primary care residents are grouped in two cohorts to share in clinical experiences together and have many unique experiences throughout their three years. PGY-2s and PGY-3s have a dedicated four-week outpatient clinic block in addition to their +2 ambulatory weeks to increase exposure to the outpatient experience and provide a true window into the daily practice of primary care medicine. For the PGY2s, they precept in the CMSRU student clinic, work in an interdisciplinary team with a clinical pharmacist, and have clinical hours in their primary clinic site. The PGY3s work with a primary care doctor in a more suburban practice during their month to understand better the business side of medicine and how to manage career challenges such as volume, billing, and office management. 
Our PGY2s and PGY3s also participate in at-home after-hours call with back up from attendings to learn this important skill while they are residents. The track also includes a home visit experience with a geriatrician to see patients in a different clinical environment and help establish goals of care. Each ambulatory block, the primary care residents have an additional primary care didactics session for more dedicated education in primary care topics. Finally, all primary care residents receive a half day during their clinical week to participate in community engagement in Camden to better learn the lived experience of their patients.
Through our didactic series, clinical experiences, and the population we serve in Camden, NJ our residents learn to treat patients in the dynamic, complex healthcare system with special attention to vulnerable populations including medically underserved patients, patients with mental health issues including substance abuse, and trauma informed care. Our program is also dedicated to fostering diversity, equity, inclusion, and belonging through mentoring efforts, curricular changes, and recruitment strategies as well as a focus on clinical practices and teaching for anti-racist healthcare.  
I invite you to explore our program and to reach out with any questions.​
​*Two of our five incoming residents may be matched through an accelerated 3-year primary care training program offered at our affiliated medical school, CMSRU.
Jenny Melli, MD, FACP
Program Director, Primary Care Track
Deputy Clerkship Director, Internal Medicine
Assistant Professor of Medicine
Cooper Medical School of Rowan University
Primary Care Track FAQs
How is the Primary Care Track unique?
Continuity clinic for PC residents in suite 502, Camden, our most medically and socially complex clinic, where residents develop their own patient panel over the course of 3 years and truly become the primary doctor for a panel of patients.
One additional 4 week clinic block assigned in both the PGY2 and PGY3 years designed to be an immersive experience for PC residents to hone their outpatient skills. These weeks include one-on-one shadowing and feedback sessions with program leadership for coaching and development.
Primary care home call during the PGY2 and PGY3 years overseen by core faculty.
Home visits with a Geriatrician from the VA during the PGY2 year.
Half day during clinic week participating in Community Engagement in Camden City.
Access to outpatient subspeciality electives created specifically for future Primary Care providers such as Women's Health, Outpatient Dermatology, Outpatient Cardiology, Sports medicine and more. 
Dedicated primary care lecture series every sixth week of the year - all PC residents are relieved of clinical duties to attend. Cooper's newly formed Family Medicine residency shares didactic time intermittently to create a larger community of primary care providers. 
How is the Primary Care Track the same as the Categorical Track?
Like the Categorical track, this is a three-year Internal Medicine residency and graduates are ABIM board eligible in Internal Medicine at the end of their training. Residents in the Primary Care track are full and equal members of the Internal Medicine residency program, with all of the same benefits and support.
When you are on the inpatient rotations, there is absolutely no distinction made between residents who are on either track. You may be more likely to work with other primary care residents while on inpatient due to the cohort schedule.
Can I still go into a subspecialty or be a hospitalist if I do the Primary Care Track?
Yes. The goal of this track is to graduate physicians who are exceedingly well prepared for careers in primary care as clinicians, researchers, community activists, public health administrators and other positions at the forefront of primary medical care. That said, graduates of primary care tracks across the country do change their minds and enter a subspecialty. Recent graduates have gone into Rheumatology, Palliative Care, and Geriatrics. The training you receive will certainly prepare you for any path.
Can I apply to and rank both Categorical and Primary Care Tracks?
Yes! The number for the Primary Care Track in the NRMP is 1380140M0.
Alumni Feedback
I knew from day one that I wanted to do primacy care and I am so glad I made a wise decision to matriculate into Cooper's Primary Care Track. Not only did I gain confidence and knowledge to handle a diverse and complex patient population, but I built valuable and long-lasting relationships that have helped me provide better care to my patients. If I had to do it all over again, I would choose Cooper each time! -- Dr. Jessica Richmond, class of 2021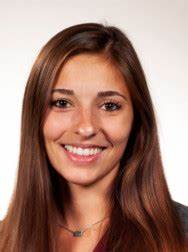 The PC track really helped solidify my love for primary care. Coming into residency, I really thought I was going to specialize but through the experience of the 4+2 model and a full week of clinic, I was able to establish relationships/rapport with patients and get a sense of what practicing primary care is all about. I also think the diversity of suburban clinics vs 502 helped show that primary care can be practiced in a variety of ways and its not a one size fits all model. Also, rotating with alumni helped demonstrate how well prepared our residents are once they leave the program and are great mentors for us.--Dr. Angelica Italiano, class of 2023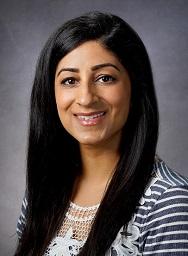 The primary care track at Cooper provided me with excellent clinical training and the unique opportunity to improve the health of vulnerable populations in the Camden community. As a primary care resident, I was given additional time in my continuity clinic and was able to develop my own patient panel. I was also exposed to several ambulatory electives that allowed me to work closely with specialists and further refine my clinical skill set. The primary care track provided me with time dedicated to ambulatory learning that truly prepared me for a successful career in primary care. --Dr. Navi Jain, class of 2016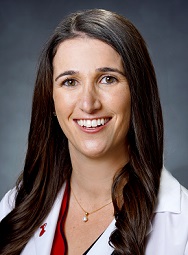 The Primary Care track within Cooper's Internal Medicine residency groomed me for my career in outpatient medicine, while giving me additional support throughout residency. While I had all of my internal medicine colleagues to learn with, I felt my primary care colleagues were a tight knit family within the program. I was able to lean on my primary care peers for support and my primary care mentors for guidance. While many internal medicine programs put outpatient medicine on the 'backburner', I felt Cooper's Internal Medicine program, through the primary care track especially, exposed me to patient care in the office setting. The primary care focused didactics, the extra elective times in the office-setting, and the camaraderie within the primary care track set me up for success as a primary care provider. --Dr. Marlena Klein, class of 2018