Ultrasound Course
Through a partnership with the Division of Critical Care Medicine, our residency has implemented a point-of-care ultrasound course to educate residents in this important and growing field. Led by ultrasound-trained Critical Care and Internal Medicine faculty, residents learn image acquisition, diagnostic techniques, and ultrasound-guided procedures in a longitudinal course. The course spans several organ systems and is designed to aid residents' diagnostic and management decisions at the bedside.
The Simulation Lab Experience
The Simulation Lab Experience Cooper Internal Medicine Residents regularly use the Simulation Lab located in the Joint Health Sciences Building. This includes simulated medical emergencies, complex medical cases led by senior residents during didactic sessions of Ambulatory weeks, practice using ultrasound on standardized patients, and the use of Harvey, an advanced simulation mannequin to improve knowledge of cardiac murmurs. Repetition, when combined with formative teaching and feedback, leads to sustained improvements in the knowledge, skills and attitudes of our residents that further enhance patient care, communication skills, and systems-based practice throughout the hospital.
Medical Humanities Courses
Cooper University Hospital has been a leader in exploring the use of literature and music as a tool to help instruct residents in the medical humanities. We have a very successful Literature and Medicine course, funded by a grant from the Arnold P. Gold Foundation and the New Jersey Council for the Humanities.
ABC News Medical Media
The ABC News Medical Media resident elective is a program designed to develop communication skills during a 4-week medical journalism rotation at ABC News headquarters in New York City. During this elective, residents participate in journal study reviews, writing articles, and pitch stories. Residents will also gain competency for writing medical journalism, learn elements of a successful "pitch", develop skills for interfacing with media, and improve the ability to critically analyze and summarize medical journal articles, among many others.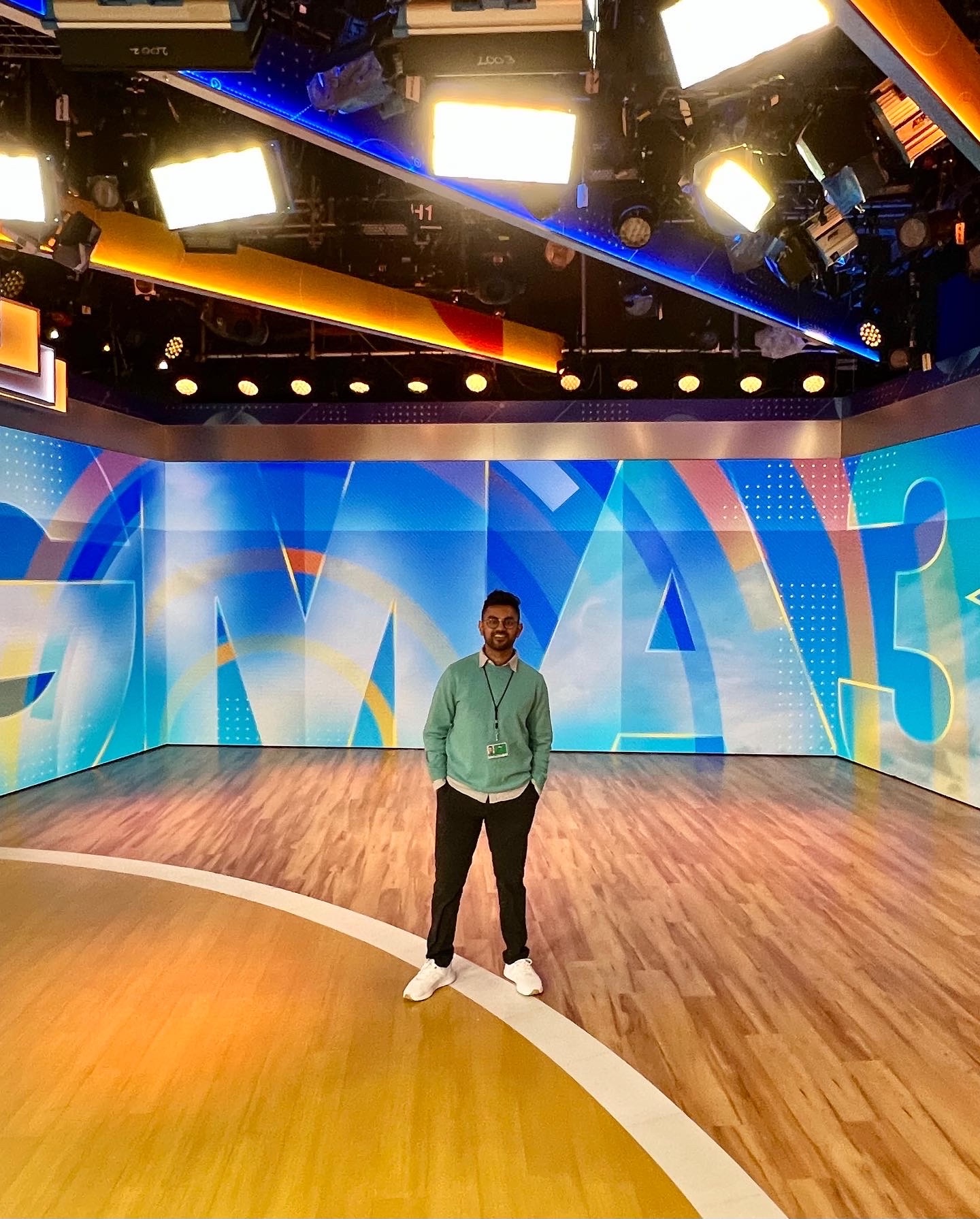 Addiction Medicine
Our Addiction medicine elective adds a unique experience to training at Cooper University Hospital. Unlike other electives, this elective is an integral part of our curriculum that is built into all resident schedules. Working in Camden, NJ exposes us to an underserved population, where substance use disorders are prevalent. The Addiction Medicine elective at Cooper allows us to delve further into the pathophysiology behind these addictions, the various options for treatment, and—equally important—the social barriers that can alter what treatment options are appropriate for each patient. We work alongside expert faculty trained in addiction medicine, Fellows, pharmacists, APPs and Social Workers. As medical students and residents, our addiction medicine training allows us to become more knowledgeable and empathetic physicians towards these types of patients. This acts as an early exposure for residents interested in a professional career in Addiction Medicine.
Resident as Teacher Elective
Teaching is an integral part of the life of a physician, and this begins as early as intern year with having medical students on service. To this end we have developed the Medical Education elective. This is led by one of our Assistant Program Directors, Dr. Solomon Dawson, and is offered to the second- and third-year residents. The core of this elective dedicates time to prepare and deliver educational lectures to a variety of learners such as our co-residents and medical students of all levels. There are also opportunities to work more closely with medical students in simulation lab sessions and act as a preceptor in the Camden medical student clinic. Residents on this elective will receive real time feedback from faculty to get those who are new to teaching comfortable with their new roles as educators in an academic institution, and help seasoned teachers push themselves to refine their skills. This is combined with didactic lectures covering the theory behind education from our faculty, many of whom are involved in Medical Education at the undergraduate and graduate levels. This elective will help train the next generation of medical educators.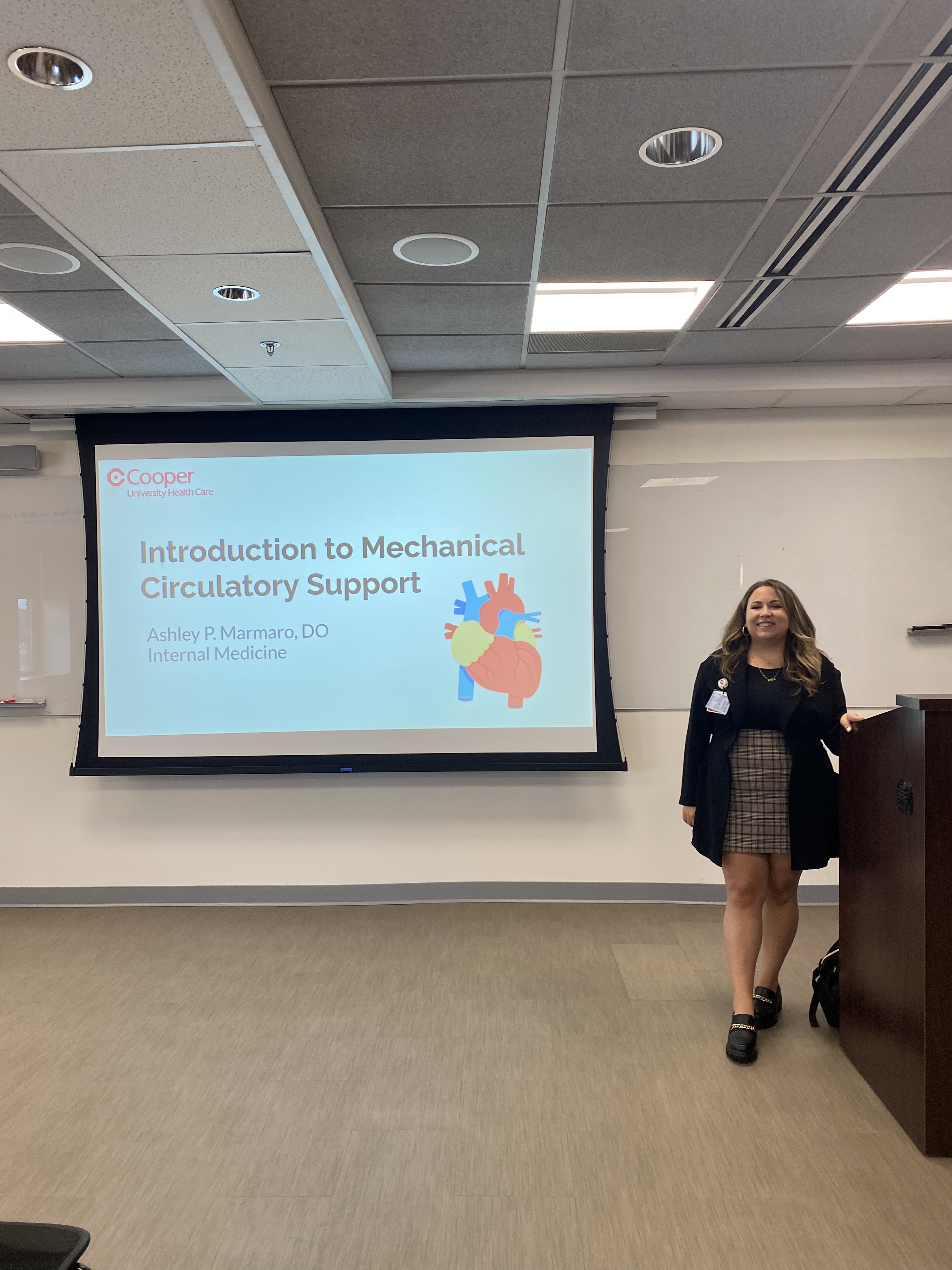 Interventional Pulmonology
This elective is offered to second and third year residents and is offered in one- or two-week blocks. It allows residents to work closely with the Faculty and Fellows in Interventional Pulmonology. Our residents are able to watch and participate in endobronchial ultrasounds & biopsies of pulmonary nodules, percutaneous tracheostomies, bronchoscopies and thoracenteses. This is an early experience for residents interested in pursuing a career in Pulmonary and critical care medicine to provide a well-rounded Internal medicine training by the end of residency.
Palliative Care Medicine
Our palliative medicine elective is also an integral part of our curriculum. We work with palliative Medicine faculty and social workers and split the time in the outpatient and inpatient setting. Residents learn the principles of pain and symptom management, how to conduct family meetings and what the various entities of hospice include. Our palliative medicine department collaborates closely with our providers affiliated with MD Anderson Cancer Center.
Medical Spanish
This elective is offered to residents of all years and is a popular and exciting addition to our curriculum. This is an online course offered in connection with Canopy. Working in Camden, we have patients of various backgrounds who speak various languages. However, one of the most spoken languages is Spanish, and our goal with this elective is to work on closing the language barrier between our residents and our patients. In this elective, residents complete the online course focusing on common Spanish words and phrases heard and spoken in the health care setting.
ID Stewardship
This elective is offered to all residents and is run by our two Infectious Disease Pharmacists and Infectious disease Attendings. In this elective, we learn about the different antimicrobials and how to optimally use them to prevent antimicrobial misuse in the hospital.