The Orthopaedic Surgery Residency Program at Cooper University Health Care includes a comprehensive research component. We look forward to sharing more content on this page soon. To donate to our Cooper Foundation Fund, please click here.
---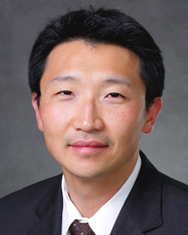 Tae Won B Kim, MD
Research Director
Tae Won Benjamin Kim, MD, is the Division Head for the Orthopaedic Oncology Center, supported by the Cancer Center Institute and the Bone and Joint Institute at Cooper University Health Care. He received his medical degree from Albert Einstein College of Medicine in New York, NY and completed his orthopaedic surgery residency at the Hospital of the University of Pennsylvania in Philadelphia, PA.  Dr. Kim completed a clinical fellowship in orthopaedic oncology at Memorial Sloan-Kettering Cancer Center in New Yok, NY and he is board certified in orthopaedic surgery. His special interests and clinical focus include benign and malignant bone and soft tissue tumors, spine and sacral tumors and metastatic bone disease. He also has interest in limb sparing surgeries for failed joint replacements or complex joint replacement problems.
Dr. Kim is currently an Assistant Professor at the Cooper Medical School of Rowan University and has held additional teaching and editing positions, including Chief Editor of Oncology Section, University of Pennsylvania, Orthopaedic Journal Department of Orthopaedic Surgery and Co-Editor in Chief, University of Pennsylvania Orthopaedic Journal, Department of Orthopaedic Surgery. Dr. Kim has been published in many academic journals including the Journal of Arthroplasty and the Journal of Bone and Joint Surgery.
---
For research inquiries, please contact:
Pietro Gentile
Manager of Research Program
gentile-pietro@cooperhealth.edu